My jaw dropped when I saw this bag, I was so J-E-A-L-O-U-S .
Imagine my utter shock when I realized it was sewn with Our Wool!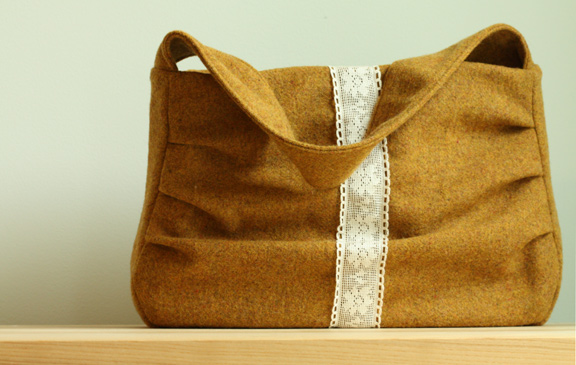 Now, Isnt that just the most beautiful fall handbag?
I own the book 1,2,3 Sew and I have to say I enjoy it because of the fact I have litterally picked a pattern from the book, Picked the fabric and sewn it without any Cusssing!!
That is a sure testiment of a good craft book - in my opinion.
I love the reversible skirt patttern so much! Thank you Ellen.
Check out the
Longthread blog here
I linked it to the post on the purse but Ellen has alot of great things over there to check out Including great Tutorials that you can use cottons or wools with.